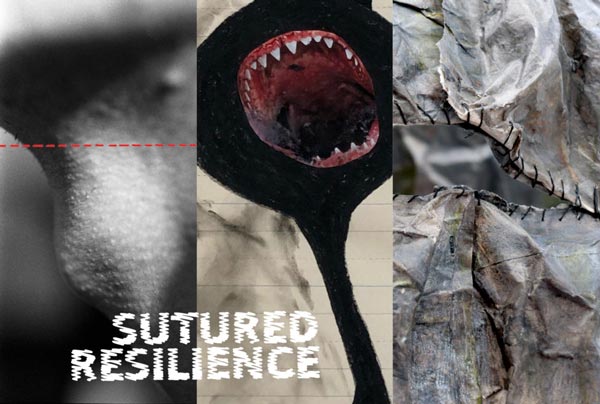 Works of Art Trenton Presents "Sutured Resilience"
NEW | CHARACTERISTICS | OVERVIEW | EVENTS
originally published: 08/19/2021
(TRENTON, NJ) – Artworks Trenton presents "Sutured Resilience," its first comprehensive in-person exhibition in over a year. On view from August 10 to September 4, the group art exhibition brings together three female artists, Jennifer Cabral, Kat Cope and Chanika Svetvilas, who explore trauma, memory and empowerment.
The show invites the audience to imagine a reality where strength is found in vulnerability expressed through text, photography, sculpture, drawing, mixed media, installation, video and participatory actions. Together, the artists provide a space for the community to witness transformation, healing and the search for resolution. Each artist's unique story retraces their lived experience of trauma to reimagine a healing journey.
The audio and video works of Jennifer Cabral Chanika Svetvilas and Kat Cope echo patterns, routines and self-seeking. Cabral's audio of a string of words that reflect the cycles of women accompanies his "Concept" photo series as an abstraction of association and dissociation.
Similar, visceral attempts to generate healing are manifested in Kat Cope's video performance, where rhythmic singing and removing harmful internalized words are acts of recovery.
This multi-faceted, multimedia exhibit gives viewers the opportunity to explore stories of trauma with empathy and a vehicle to share space with those who identify with the challenges and the healing power of resilience.
Advertise with New Jersey Stage for $ 50 to $ 100 per month, click here for more information
---
A vernissage will take place on Saturday August 21 from 6 p.m. to 8 p.m. Due to the increase in Covid cases in the region, they are requiring the wearing of masks on the premises. A panel of artists will be held on August 28 from 1:00 p.m. to 3:00 p.m. A Virtual Artist Talk will take place on On Saturday, 28 August 2021 from 13h00-15h00. And thatthe losing event will take place on Saturday 4 Sep 2021 from 13h00-15h00.
A virtual 3D exhibition is available on the Site of works of art.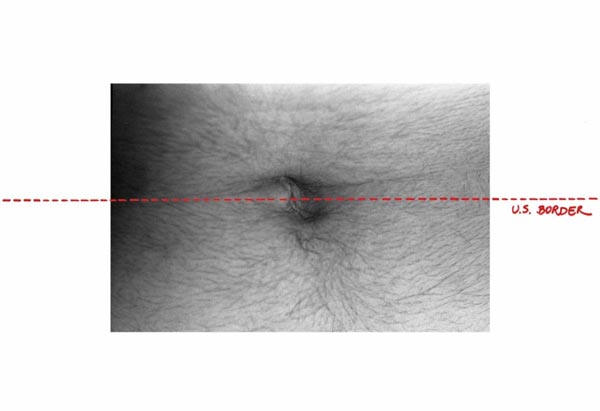 that of Jennifer Cabral The series of gelatin silver prints "Borderline: A Manifesto" juxtaposes the South American border traced on a body with the intervention of a red pen. Borderline emerged from two very impactful events – the geopolitical one in which a continuous wall was proposed to be erected on the southern border of the United States that called into question the rights of the Latinx community to reside in that country. The second was personal in which Cabral's own chest had been marked with a pen, to delimit the area that the scalpel Ddo by having her left breast removed because of cancer. In Cabral's "MINE" series, she delves deeper into the discovery of traumatic childhood experiences of abuse and betrayal while equating the violation with mining the Brazilian mountains for iron ore. The game with the word "mine", both name and possessive pronoun, is transposed into a family photo archive. The slopes of Serra Curral Del Rey are drawn from his childhood memory, a mountain ridge in Cabral's hometown, Belo Horizonte.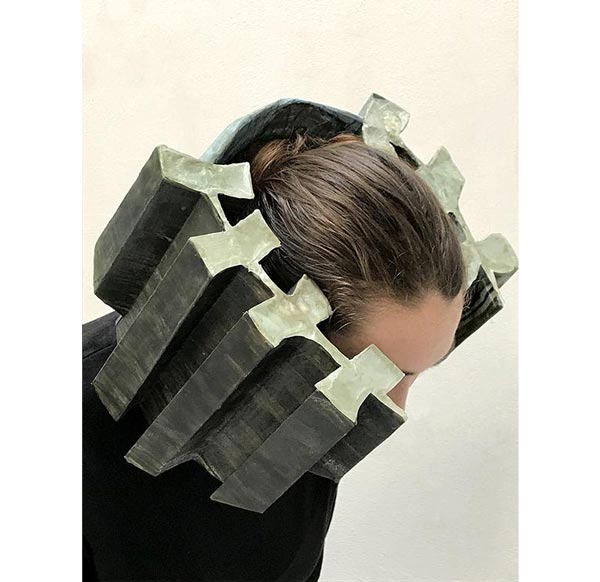 Kat Cope's research focuses on building protective armor as a healing act linked to metaphorical protection to address unresolved childhood trauma through wearable sculpture, performance and video. Its goal is to examine how adults who have experienced childhood trauma create physical and emotional boundaries against pain and vulnerability. She visually communicates these limits by building protective armor to defend against other aches and pains, like the "Blinder Collar" worn in her performance "Cut it Out Suck it Up". The armor collar also becomes a trap limiting the individual's movement and healing. Cope's visual experiments explore the act of making, recording, and peeling off these layers to enable healing.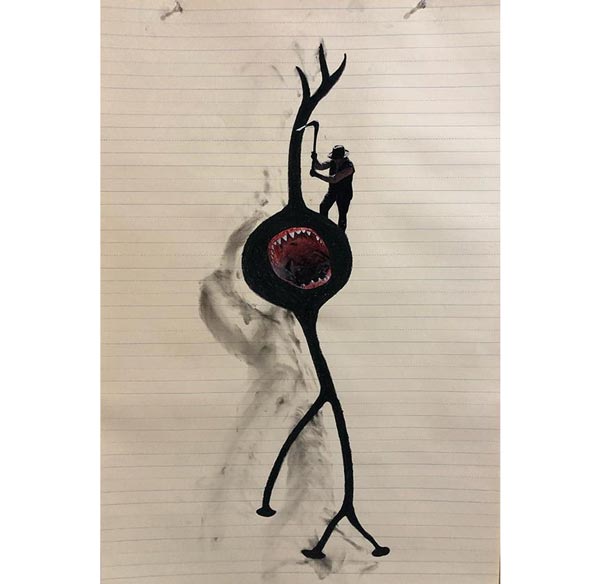 Chanika Svetvilas his interdisciplinary work explores his lived experience of the difference in mental health as someone diagnosed with bipolar disorder, the impact of stigma and discrimination encountered, and the shift between medical diagnosis, intersectional identity and justice for people with disabilities. In her large-scale drawings, she uses charcoal as a processing material which, in its activated form, absorbs chemicals. Printed medical texts and research studies, are reproduced by hand and juxtaposed with collages and patterns to magnify and question the contradictions of generic information with personal experience. Marks and smears from the drawing process resist being contained by the page and print boundaries. His sculptures of twisted prescription bottles reflect the distortions caused by side effects; the adornment of acrylic gemstones and gold chains reflects the inaccessibility of large pharmaceutical companies; and the combined found objects express the complicated relationship with prescription drugs and endless cycles of care.
Works is the visual arts center of downtown Trenton: it connects community, culture and creativity through the arts. It is a 501 (c) (3) Charitable corporation, which promotes artistic diversity by encouraging creativity, learning and appreciation of the arts. Our exhibitions, workshops and events make art an experience accessible to all, creating a community among and between art students of all ages, professional and amateur artists, residents of downtown and suburbs, fans of art. die-hard art and first-time art lovers. The artwork is located at 19 Everett Alley in Trenton, New Jersey.