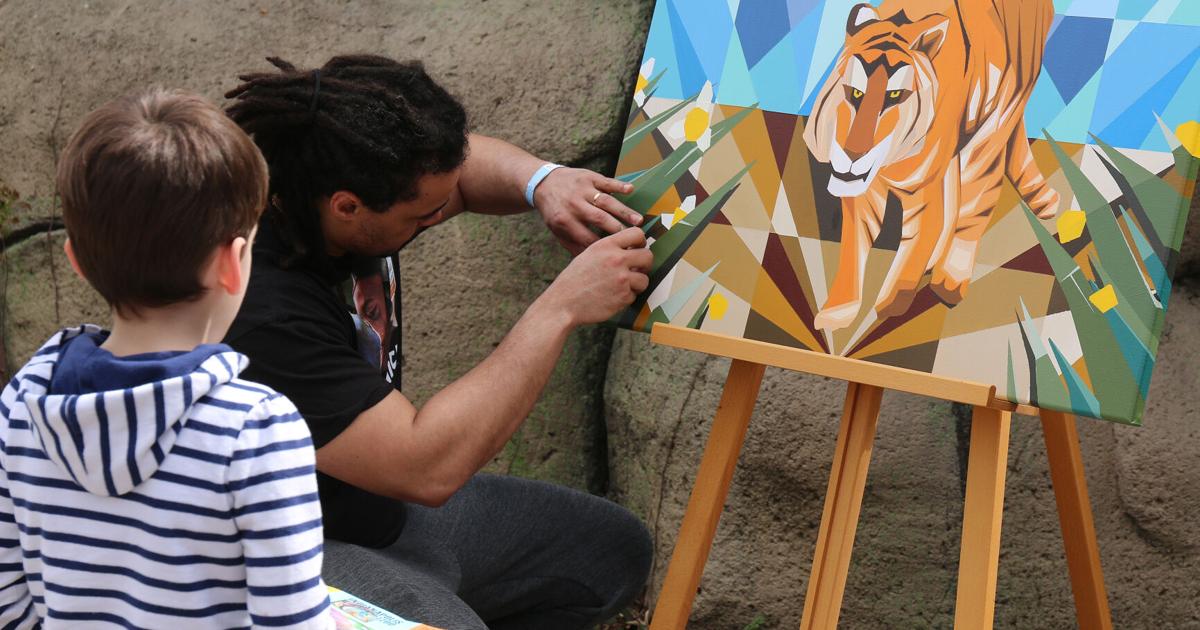 Works of art come to life at the Indianapolis Zoo | Lifestyles
Wild works of art will come to life as the Indianapolis Zoo hosts the 20and Annual Naturally Inspired Paint Out.
Visitors are invited to come on April 9 to see nature through the eyes of 20 juror artists as they create original works of art inspired by zoo animals and plants. All designer styles — painters, illustrators, sculptors and more — will work "outdoors" (outdoors) throughout the day to bring their artistic visions to life.
This year's Paint Out actionevents will complement the ongoing festivities that are part of xZOOberance, a spring festival celebrating nature, performing arts, animals and more. All day activities are included in regular admission to the zoo.
After the event, the finished artworks will all be framed by The Great Frame Up Downtown before being displayed for art and animal lovers to enjoy in an online gallery at the zoo's website. The gallery will also include several pieces created by some of the zoo's animals with artistic tendencies.
Zoo patrons will have the chance to take home their favorite works of art when they bid online from April 25 to August 18 on the zoo's website at Indianapoliszoo.com. You can also enjoy an evening over a drink and snacks during their visit with the artists during welcome and silent auction of naturally inspired artists from 5:30 p.m.-7:30 p.m. August. 18 in the zoo's St. Vincent's Ascension Dolphin Gallery.
Tickets for the reception and auction are $20 for zoo members and their guests and $25 for non-members. Reservations are required and can be made by calling 317-630-2046.
Pproduct from the auction help fund the care of the zoo's 1,400 animals and 48,000 plants as well as its global conservation initiatives.
The Indianapolis Zoo is at 1200 W. Washington St., Indianapolis.