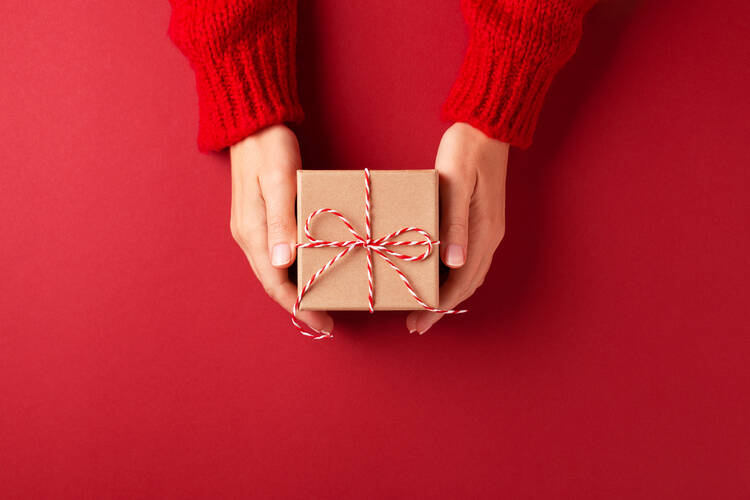 Supply chain crisis could save Christmas
Creating a plan and budget for buying Christmas gifts is something families do every year. We want to emphasize "the reason for the season" and avoid overdoing it with the freebies, without appearing stingy or cranky. But this is no ordinary vacation period.
While I was growing up in the '80s and' 90s, my parents would spend a few afternoons and evenings in December looking for gifts in local stores. If it wasn't stored in our general neighborhood, it wasn't supposed to be under our tree. Now we buy almost anything from almost anywhere and almost anytime, and we've almost forgotten how to live without that luxury. If we run out of laundry detergent, we can use our phone to get home delivery within hours.
We are told to order early and order more. But what if, instead, we recognize how little "right" gifts matter?
This year, the supply chain crisis, exemplified by the build-up of shipping containers unloaded at our seaports, has resulted in under-stocking of stores and unpredictable delivery times for gifts ordered online. So we are told to order early, then order more, before our neighbors put everything in their own digital shopping carts. But what if, instead, we recognize how little "right" gifts matter?
This idea is not new, of course. Storytellers from Dickens to Alcott to Dr Seuss remind us that Christmas is not about gifts; it is about the people, the family, the house and Jesus. We might do well this year to try and live like this is true.
What could it look like? First, we can limit our purchases to stores within a five mile radius of our homes. We can limit ourselves to what we can pick up with our real hands and place in a real cart. Not only can we better support our local traders; we can also temper our own desires by drawing a literal boundary around our options.
Maybe Christmas is when we finally say 'enough' earlier than usual and find out that it won't ruin the holidays.
We can also prioritize events as gifts over tangible items. When you remember your childhood vacation, do you remember everything you unpacked? Probably not, but you might remember what you did with family and friends better. You may remember going to a concert or a Christmas Eve service at midnight, getting together with your family and sitting at the "children's table" with your cousins, baking cookies with them. your friend or boarding a plane. Likewise, tickets to a concert or a play might not be as fun to unwrap as large gifts, but they are often more fun to use.
We can also take the route of the homemade gift, as trivial as it may seem. My teenage daughter bakes and wraps a batch of cookies for her dad every Christmas, Father's Day, and her birthday, and he can't get enough of them. He knows they're coming, but he can't wait to see what she's up to each time. Knitted hats, hand-carved bowls, a well-framed photograph of a beloved place, there are endless ideas; and none of them are trivial, no matter what the stores say.
Finally, there is the obvious solution that we might be forced into anyway: buy less. Maybe Christmas is when we finally say 'enough' earlier than usual and find out that it won't ruin the holidays. In fact, we can create an abundance of a different kind, in which we open the presents slower, take more time with this group puzzle, or start a new tradition of a long walk in the neighborhood on Christmas day.
The encyclical "Laudato Si '" invites us to "return to that simplicity which allows us to stop and appreciate the little things… and not to succumb to sadness for what we lack" (n ° 222). This year's supply chain slowdown could be the invitation we didn't know we had to live with more intentionally. May this holiday season be more about the simplicity of the little things, and may we take this gift with us in the Christmases to come.