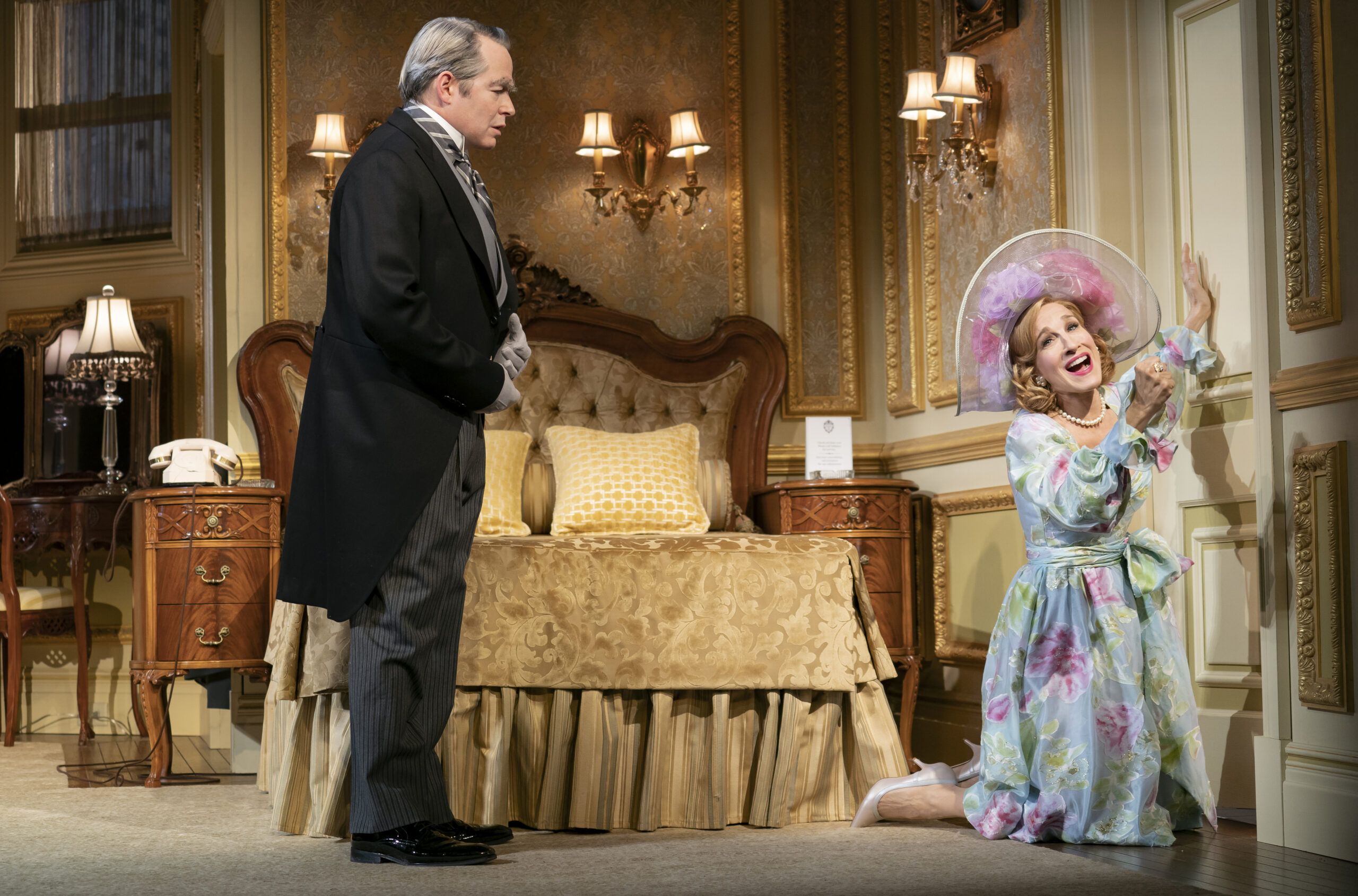 Sarah Jessica Parker and Matthew Broderick bring 'Plaza' Sweet to Broadway
by Neil Simon Square Suite, directed by John Benjamin Hickey and starring Sarah Jessica Parker and Matthew Broderick, is enjoying a five-star revival at New York's Hudson Theater. Consisting of three acts in one, the play is united by the titular suite 719 of New York's Plaza Hotel overlooking Central Park and six major performances by Parker and Broderick.
Simon was truly at the top of his game in Square Suite, and his gifts for portraying a comic situation filled with amusing lines are on full display – with all the conveniences – with Broderick and Parker. The same goes for Simon's gift for structuring a scene for maximum effect. The three acts, "Visitor From Mamaroneck", "Visitor From Hollywood" and "Visitor from Forest Hills", are tight little snapshots of marriages in various states of disarray, and Simon mines them for all possible laughs.
But this is by no means a mere joke fest. In "Visitor From Mamaroneck" we also see some of the more serious elements and an undercurrent of sadness that Simon would later develop in pieces such as The Gingerbread Lady, Brighton Beach Memoirs and Lost in Yonkers. And "Visitor from Forest Hills" tackles slime comedy with all its physical humor (Parker skids six-foot heels and jumps with the agility of an Olympic gymnast). There is something for everyone in these games.
Hickey's direction is taut and understated, and he thankfully leaves the setting at the original late 1960s. There are no onstage televisions, let alone cell phones, and many then-current names are dropped, much of which will likely be lost to modern audiences, but without noticeable loss. "Visitor from Hollywood" drops some of the boldest names of the era that probably only Frank Sinatra is still familiar with. But some things don't change: New York is still a city that prefers tacky new buildings to nice old ones, and people get married, have affairs and suffer the consequences, only the prices are higher now, much higher.
If one enters Studio 54 expecting a dusty old collection of boulevard comedies, one expects a real surprise and a real treat. These are really funny comedies in manners — usually bad manners — that have aged quite well, and Parker and Broderick are in great shape, keeping things fresh and soulful.
Parker in particular gives a virtuoso comedic performance. In each piece, she moves easily from subtle comedic line landing to broad physical comedy at very touching moments. And all the while, she keeps all of Carrie Bradshaw's mannerisms a secret. She just needs to come back to Broadway more often.
Broderick is at his best in "Visitor From Forest Hills", where he is most unbridled. Her story with Simon dates back nearly 40 years, beginning with Broadway's Brighton Beach Memoirs, one of Simon's richest pieces, and the film The return of Max Dugan, a fairy tale about love, loss, baseball and Wittgenstein. His career, which by then was booming anyway with Song of the Torch Trilogy, really took off. In recent years he has returned to Simon, doing the odd couple with Nathan Lane. So he seems pretty comfortable in Simon's world.
One-act plays, the classic genre – 40 minutes or less, not the new fashionable two- or three-act plays with no intermission – are virtually extinct on Broadway. Relatively speaking, in 2011, only lasted a few months. Same Song of the Torch Trilogy had to lose his songs and Trilogy in its most recent incarnation. And Broadway comedies of any length are pretty rare too, but Simon has pulled it off multiple times, in multiple different sequels.
So Square Suite returns intact, with all but that pesky second intermission that has become so obnoxious to the ADHD-suffering Goldilocks standards of modern audiences. The show is a welcome reminder that good writing and production can make for a very special theatrical evening.
Simon has two more Sequels on his resume, London and Hollywood, and one can only hope that Parker and Broderick will be ready and available to bring them back to life on Broadway. They are the most welcome guests.
Until then, fans of great comedies should head straight to midtown Manhattan and check into Suite 719. A fun time is guaranteed for all.
Square Suite performs at the Hudson Theater in New York, 141 West 44and Street, for tickets and more information, visit PlazaSuiteBroadway.com