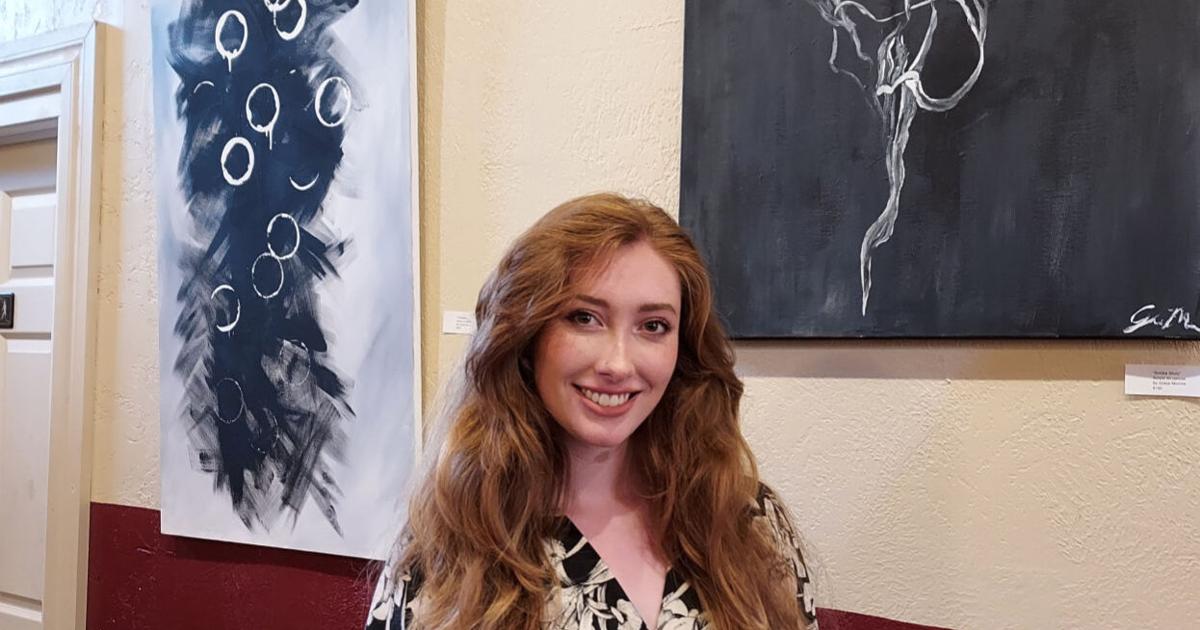 Reception features wine, women and artwork | Local News
An art exhibit featuring female artists will give guests of Bella Terra Vineyards something to talk about as they sip their wine. The artists will be recognized at a reception today from 5-7 p.m. at the Bedford Town Center Winery.
Five local female artists have works hanging in the large open space of the tasting room. Each has their own style of art, but all enjoy the collaborative nature of the show and the community it helps create among artists.
"Historically, female artists have been underrepresented," said Sally Klein, who helped host the show and also exhibited mandala art. "They rarely have the opportunity to show their art."
Klein's work includes hand-drawn mandalas, as well as coloring pages that she personalizes through design and color choices.
"I especially like creating the ones that have an odd number of sides with points because they're harder," Klein explained.
Lizzie Yeehaw's art hangs boldly and vividly on the long wall, her bold style featuring layers of vibrant color that immediately draw the eye to her work. She specializes in portraits, which Klein says are brilliant representations of their subject.
"They really capture their spark and their personality," Klein said of Yeehaw's work.
Yeehaw was a bluegrass musician before contracting lupus, which forced her to rest more and led her to draw. She worked primarily with acrylics from 2018 to 2021, when she also branched out into oils.
Grace Monroe is a mostly self-taught multimedia artist when not teaching English at Central High School.
"I like to work with a lot of texture," Monroe said, while experimenting with non-traditional methods.
"For this one, I used wine glasses to create the circles," Monroe explained. In another, she attempts to portray smoke in a painting that she says is an abstract representation of something difficult to capture.
Monroe's works on display are mostly neutral colors, including black, gray and white, a stark contrast in both style and color of Yeehaw's art.
Scarlett Dewitt, 10, and her grandmother, Dominique Vallon, also exhibit artwork for the show.
Anna Guevara, Bella Terra's tasting room manager, said providing artists with an outlet to exhibit and sell their work is a win-win situation for the artists and the winery.
"I think people like to come in and look at the artwork and taste wine," Guevara said.
Yeehaw said she enjoyed the emphasis on live music and art at Bella Terra, "so we come here and enjoy the music and the art."
Klein said there was always a box of art supplies available for anyone visiting the winery, as well as a large poster that guests are welcome to color in as they enjoy their libations.
The reception will be from 5:00 p.m. to 7:00 p.m. at 107 E. Pitt St. business. It is open to the public and will feature music from Starflower and Friends, as well as light refreshments.