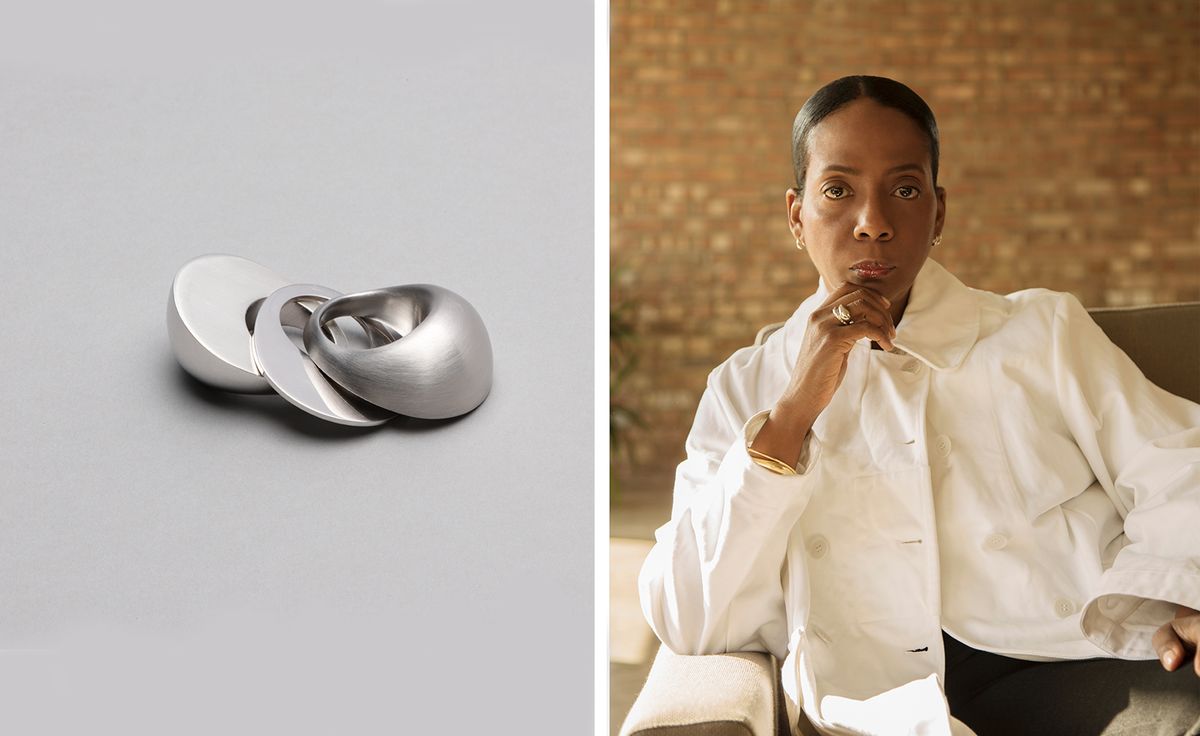 Jacqueline Rabun show as part of New York Jewelery Week
Jacqueline Rabun's exhibition on modernist jewelry design, part of New York Jewelery Week, is currently on view at the Mahnaz Collection gallery in New York, along with 'Meditations on Modernism: Thirty Years of Jewelry Design by Jacqueline Rabun ( 1990-2022)' given the impact of the cultural movement.
"It is important for me to exhibit my work in America after living in London for the past 32 years," says Rabun. "I wanted to take him home. I also think it's important to inspire and educate the next generation of jewelry designers through this exhibit.
The retrospective of Rabun's career thus far is accompanied by Nordic modernist jewelry works, which encompass a brutalist simplicity often reflected in Rabun's own pieces, displayed in both his past and current work for Georg Jensen and in its new minimalist designs with hand-carved gemstones.
"The exhibition is a journey that begins with my earliest work, 'Raw Elegance', a series of hand-carved sterling silver pieces and the journey to a more refined expression in my current designs," adds Rabun. "We will also be showing works from my long collaboration with Georg Jensen and my limited edition pieces for Carpenters Workshop Gallery. My interpretation goes through a more minimalist approach to design, extracting what isn't necessary and leaving what's important to the wearer.
Nearly 120 pieces of jewelry will be exhibited in an intersection of cultural references, demonstrating a shared attachment to sensual and sculptural forms. "In some ways, Jacqueline follows a line of revolutionary female Nordic modernist jewelers who took geometric circles and encased them in eye shapes, as Nanna Ditzel did, or softened sharp angles using strong curved lines of gold, as in the case of Torun,' says Mahnaz Ispahani Bartos of the Mahnaz Collection gallery. "While Jacqueline's work begins later, her passage through Jensen's extraordinary cabinet and the history of modernism in the wider Nordic region, ranging from brutalism to minimalism to high naturalism, has clearly left its mark. Her jewelry is multi-sensory – you can see it, touch it, caress it, search for its hidden secrets, take it to heart and above all wear it on your body. These are the hallmarks of his work. There is so much many things here that the current generation of jewelers can learn from.
For Rabun, the exhibition is a tangible documentation of his career so far. "I'm proud of the whole journey and how I've grown and found my voice through my work," she says. I learned that I acquired the art of patience and perseverance.
'Meditations on Modernism' will be on view November 14-18 as part of New York Jewelry Week
mahnazcollection.com