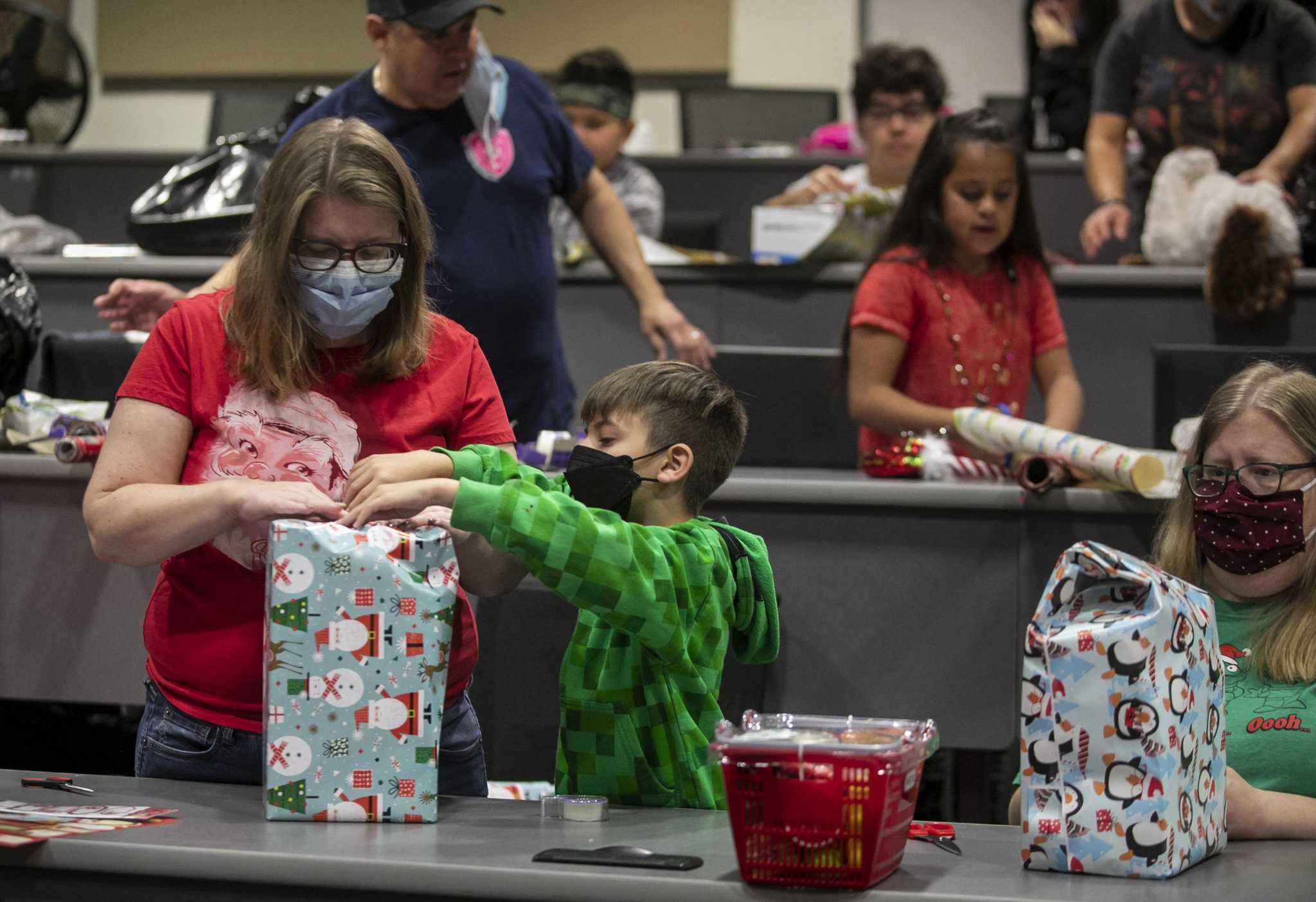 "It's really heartwarming": more than 1,000 volunteers wrap gifts for children during the annual SAFD toy drive
Armed with wrapping paper, scissors, duct tape and plenty of holiday spirit, more than 1,000 volunteers turned San Antonio's Fire Training Academy into a Santa Claus workshop, wrapping gifts for the children of all the city.
Volunteers sat at tables to dress donated Christmas gifts with ribbons and bows. When the tables filled, many were working on the floor.