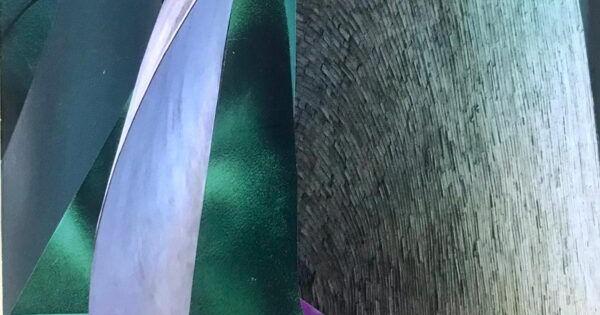 Gay Bechtelheimer will present a new work of art at the SAAC | local entertainment
Lifelong artist, educator and patron of the arts, Gay Bechtelheimer of El Dorado, will present an exhibition of new works at the South Arkansas Arts Center.
On view at the Merkle Gallery from April 8-29, the exhibition is titled "Expansion Diffusion" and is sponsored by W. Paul Burns DDS. It will open to the public with a reception on the evening of Thursday April 7 at 6:30 p.m.
"Expansion Diffusion" is comprised of work in a variety of media, including watercolor, pastel, painting with paper, and reclaimed palm shards. Bechtelheimer's current work builds on his earlier exploration of the horizon line, in both figurative and abstract forms.
"I have focused on the symbolic and subjective nature of the skyline during several creative periods in my work," Bechtelheimer said. "For me, the subjects of mystery, intrigue, wonder and adventure all manifest in my work through the realistic and abstract depiction of the skyline."
When Bechtelheimer began working on the pieces for this exhibition, during the COVID-19 pandemic period, she began experimenting with a new medium: paper. By tearing and layering bands of color from printed materials, she developed a technique she calls painting with paper.
"These pieces really look like sketches," Bechtelheimer said. "And they started outlining larger pieces in watercolors and pastels. But as I worked, I found that the depiction of the horizon line started to reappear again and again. form and the idea developed in the pieces of paper and also diffused in the new media.
"Expansion Diffusion" will be on display at the Merkle Gallery at the South Arkansas Arts Center from 9 a.m. to 5 p.m. Monday through Friday.
SAAC is located at 110 E. 5th Street in El Dorado.