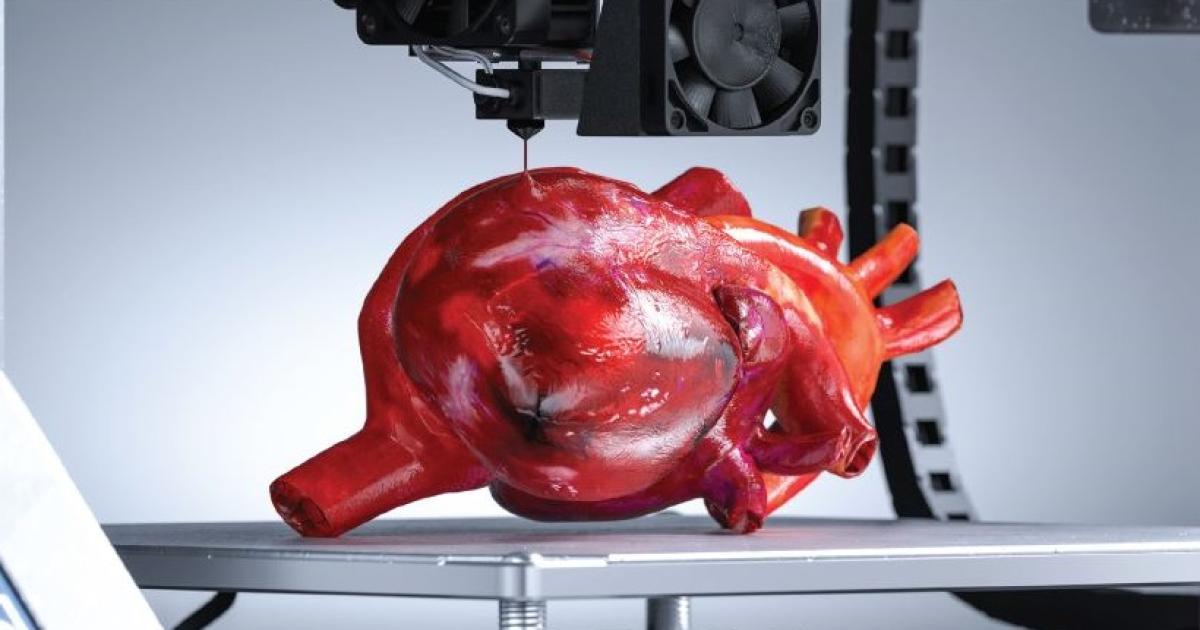 Developing a business case for the launch of point-of-care radiology-focused 3D printing
Radiology departments are well positioned to champion the implementation of point-of-care 3D printing services, according to new analysis released Friday RadioGraphics.
The use of this technology has developed in medicine but may remain new to some radiologists. While not used for interpreting medical images, it may prove useful for planning complex surgeries or interventional radiology procedures, notes an editorial writer.
The use of these models is growing rapidly, allowing vendors to produce highly personalized, patient-specific anatomical models. Experts believe that the specialty can play a central role in spreading this technology in their own organizations.
"As the use of 3D printing becomes more widespread and evidence accumulates in the literature, radiologists are centrally positioned to add value to multidisciplinary patient care and to help our surgical and medical colleagues well at home. beyond interpreting the images," said radiologist Sarah. Bastawrous, DO, an associate professor at the University of Washington School of Medicine in Seattle, and co-authors from multiple institutions wrote Feb. 4. "Integrating the potential and strengths of 3D printing technology into radiology departments can enable radiologists to take on this emerging field and improve our contributions to healthcare.
Bastawrous et al. offer a practical guide to launching a 3D printing service, with obtaining management support as a critical step. Decision makers can request a formal business plan, detailing start-up and maintenance costs as well as return on investment. In the authors' experience, the return on investment from 3D printing typically comes in four forms: cost savings and avoidance, access to care, innovations in treatment, and patient outcomes. With respect to the latter, the authors gave examples of reduced radiation dose resulting from reduced fluoroscopic examination time, lower dosage of IV contrast media during certain interventional procedures, and improved performance. improved surgery.
As 3D printing technology has become more affordable, start-up costs can be "substantial", the authors noted. The initial investment can be between $10,000 and $30,000 for a small printer, start-up hardware, software, borrowed staff time and space. But that can be "several hundred thousand dollars" for a full-time lab with dedicated employees, FDA-approved software, and high-end printers. Licensing fees, post-processing software and specialized staff can add even more to the budget.
There are also complex reimbursement and regulatory considerations. Those considering launching such a service in their radiology department should consider the company's core mission statement, given possible payment difficulties, wrote David Ballard, MD, in a corresponding editorial.
"Can radiology departments run such a lab as a primarily clinical department and expect it to be a worthwhile investment? With current limited reimbursement options, the answer is likely no, without the support of hospitals, institutions, or donors," wrote Ballard, of the Mallinckrodt Institute of Radiology at Washington University in St. Louis. "Hospital support and reimbursement agreements can be pursued to potentially break even and at least cover the operating expenses of a 3D printing lab," he added later.
For more information, see the Radiological Society of North America's RadioGraphics review here.