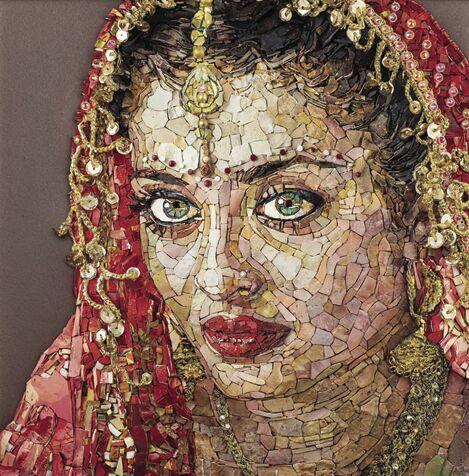 Bankhead Theater Gallery to Exhibit "50 Faces" Artwork | Culture
The Bankhead Theater Gallery will present "50 Faces", an exhibition of contemporary works of art from the Mosaic School of Friuli in Italy, from Wednesday 10 November.
The exhibition features portraits of 50 famous people created with traditional mosaic materials, such as marble and colored glass, as well as stone, plastic, wood, bones, seashells and fibers for more character and intensity.
"'50 faces' is a unique blend of art, technique, tradition and culture," said exhibition curator Guglielmo Zanette. "It is an exquisite innovation in the contemporary art scene."
The Friuli Mosaic School was founded in 1922 to teach and preserve the tradition of mosaic art. "50 Faces" features the winning works of the school's Mosaic Young Talent competition and includes portraits of cultural icons such as Marilyn Monroe, Sophia Loren and Leonardo DiCaprio, as well as business tycoons such as Steve Jobs and Walt Disney.
The free exhibition will run until Thursday, January 6, 2022.
The gallery, in the lobby of the Bankhead Theater, located at 2400 First St., Livermore, is open to the public from 1 p.m. to 5 p.m., Thursday through Sunday. It is also open to patrons during theatrical performances.
There will be an opening reception, "Café & Cannoli", from 10 am to 12:30 pm, on Saturday 13 November, which is also free and open to the public.