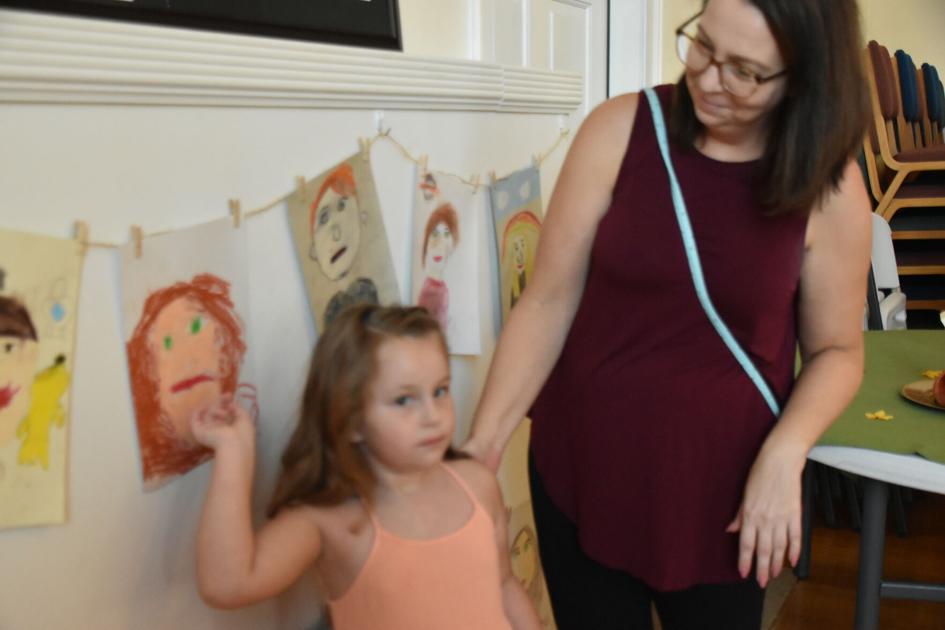 Arthurdale Exhibits Children's Art in Preparation for Smithsonian Exhibition | New
ARTHURDALE – Arthurdale Heritage presented children's artwork at Center Hall on Thursday.
The work is the children's section of a 2022 Smithsonian exhibit in Arthurdale titled "Crossroads: Change in Rural America."
Elli Upole, 5, one of 15 children who participated in the program, said: "I had fun."
But she didn't like to paint her self-portrait.
"It was horrible," Upole said before leaving for a cookie.
His cousin, Aiden Born, 11, said he enjoyed painting a picture of Preston County.
"My landmarks include the Kingwood Pool and Alpine Lake," Born said.
As well as drawing self-portraits and doing watercolors with children's favorite landmarks in the county, they also painted rocks for geocaching.
The children were asked a variety of questions regarding identity, land and community, and how they relate to each of the topics.
Art teacher Raquel DeLoach said the responses surprised her. Most of the kids said it took longer to find places, like the store, schools, and things to do. DeLoach said the answer she kept hearing about which area the kids wanted were paved roads.
"They value their natural surroundings very much," DeLoach said. "They were all excited about the mountains, the water and the opportunities they have outside."
Each student painted a self-portrait using oil pastels, watercolor maps of County Preston, and a rock.
After Thursday's children's reception at Arthurdale Heritage, the artwork and stones were brought home. Children and their families will place the stones in geocaches.
The reception was the first of the Smithsonian Institute's traveling exhibit lineup, "Crossroads: Change in Rural America," to be held in Arthurdale from January 4 to February 5.
"Crossroads: Change in Rural America" ​​offers small towns a chance to look their own ways to highlight the changes that have affected their fortunes over the past century.
"The exhibit will spark discussion about what happened when the rural American population became a minority of the nation's population and the ripple effects that occurred," according to the exhibit's website.
The tour is made possible by the Museum on Main Street program, an alliance of the Smithsonian Institution Traveling Exhibition Service, the Federation of State Humanities Councils, state humanities councils across the country, and cultural organizations in the small rural communities.